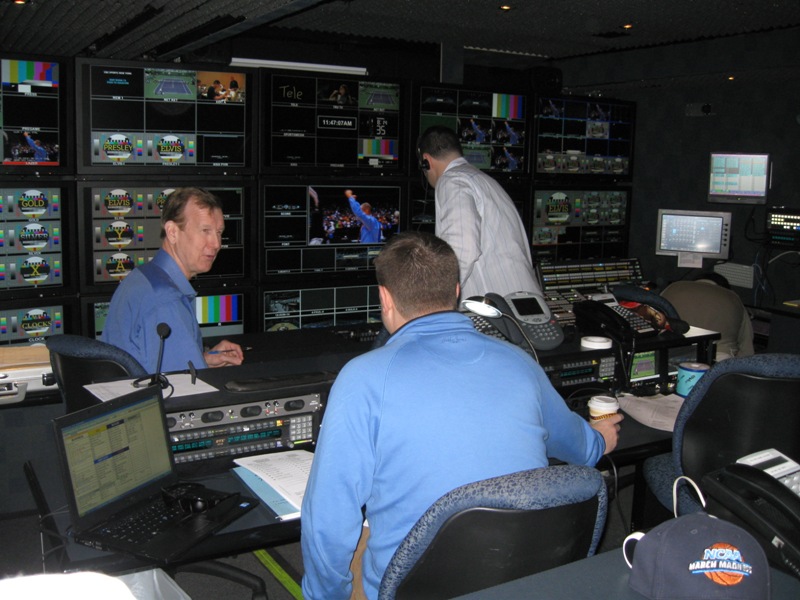 Boland at the NCAA Final Four
BY Boland Communications IN Uncategorized On 20-05-2014
"F&F stocks three sizes of HD monitors on these trucks to suit the announcers' needs, which differ by sport (football announcers generally want a much larger monitor than basketball talent). Both GTX15 and GTX16 have virtual monitor walls that provide a much-enhanced viewing experience inside the truck.
"In my opinion, this monitor wall has better resolution than any other virtual monitor walls that I've seen in the business," McCrae says.
That monitor wall uses Evertz electronics and Boland monitors, and, after viewing demos of nearly every monitor available, McKechney says the Bolands are among the best in the business.
"Technically, the Bolands are able to take HD-SDI, so you don't have to deal with conversion devices, but they're also just very good looking monitors," he explains. "The Evertz technology I feel is reliable enough now that it's not an issue using them. By the end of the year, just about every one of our trucks will have a virtual wall."
Read the entire article here: http://sportsvideo.org/main/blog/2011/04/five-ff-trailers-power-cbs%E2%80%99-final-four-productions/
---
4 years ago / No Comments