Monitor of the Month – AUGUST 2014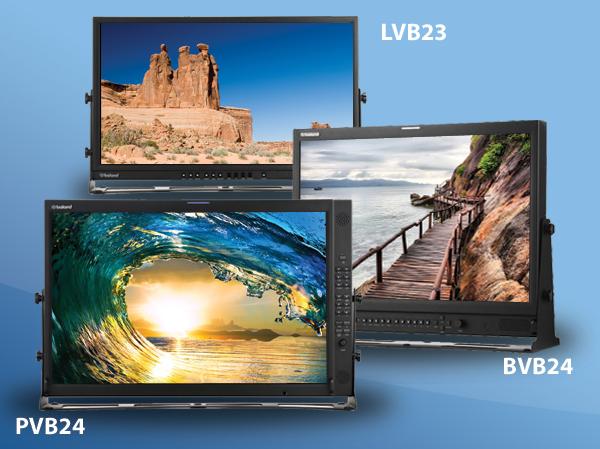 In July, Boland featured brand new 17″ monitor solutions. There were three to choose from, depending on the functionality, cost, and display panel quality desired.
Taking a cue from the popularity of July's Monitor of the Month choices, the August promotion promises to go one step further.
This month, Boland is proud to feature our BVB24, PVB24, and LVB23 models.
Do you need a 10 bit panel that uses a precision 3D LUT and offers a wide color gamut? Been waiting to order a Pro Broadcast Top-Of-The-Line unit? Check out our BVB24.
Perhaps an 8 bit panel is perfect for your requirement, alongside 3G SDI/ dual-link, scopes, and audio meters/speakers? We recommend the PVB24.
Or is simple SDI confidence monitoring your need for August? How about the Boland LVB23: 1920×1080, 3G/HD/SD SDI….and a stand included. A professional broadcast build at a very affordable price.
With something for everyone, August's Monitor of the Month is too valuable to pass up. Give us a call!
In August, Boland is offering a terrific value on all 3 of our 24″ Pro Broadcast models:
LVB23
Great for Functional
Confidence Monitoring
The New Standard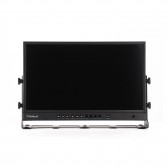 LVB23 – $1710
($390 savings!)
1920×1080
LED Backlight
3G SDI, HDMI, DVI, Composite, Component,Y/C
Safearea Markers, UMD Support, Picture In Picture
Color Temperature: 11000k, 9300k, 6500k,5400k,3200k, User/Variable
1920x1080p(50/60/30psf/25psf/24psf/30/25/24),1920x1080i(50/60), 1280x720p(50/59.94/60), 480i(59.94),576i(50)
RS232, Ethernet
Stand Included; Rack Mount Available

PVB24
Perfect for Applications that demand
Quality Feature Sets
The New Standard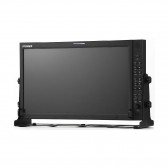 PVB24 – $2883
($867 savings!)
1920×1080
LED Backlight; Calibrated SMPTE 709
3G SDI, Dual Link, HDMI, DVI, Composite, Component,Y/C
Dual Waveform & Vector Scopes (monitor 2 signals simultaneously!)
16 Channel Audio with Meters and On-board speakers
Support for 4:4:4 and 2K Signal
Safearea Markers, UMD Support, Picture In Picture
Closed Caption Decoding
Color Temperature: 11000k, 9300k, 6500k, 5400k,3200k, User/Variable
1920x1080p(50/60/30psf/25psf/24psf/30/25/24),1920x1080i(50/60), 1280x720p(50/59.94/60), 480i(59.94),576i(50)
I.R., RS232, Ethernet
Stand Included; Rack Mount Available
BVB24
Advanced Color Accuracy.
10 bit LCD – 3D LUT
The New Standard
BVB24 – $3595
($1055 savings!)
1920×1080
Advanced Color Engine that utilizes 3D LUT
LED Backlight; Calibrated SMPTE 709, 601, EBU, DCinema
3G SDI, Dual Link, HDMI, DVI, Composite, Component,Y/C
Dual Waveform & Vector Scopes (monitor 2 signals simultaneously!)
16 Channel Audio with Meters and On-board speakers
Support for 4:4:4 and 2K Signal
Safearea Markers, UMD Support, Picture In Picture
Closed Caption Decoding
Color Temperature: 11000k, 9300k, 6500k, 5400k,3200k, User/Variable
1920x1080p(50/60/30psf/25psf/24psf/30/25/24),1920x1080i(50/60), 1280x720p(50/59.94/60), 480i(59.94),576i(50)
I.R., RS232, Ethernet
Stand Included; Rack Mount Available