Monitor of the Month – July 2014
Sorry, this special has ended, but please don't hesitate to call us to see what we can work out for you.
Sometimes all of the "bells and whistles" aren't necessary. Perhaps all that is needed are the essentials…the basics. Why overpay if confidence monitoring is all that the specification calls for?
In other instances a full compliment of features is necessary to get the job done. Closed caption decoding. Scopes. Multiple inputs. Stuff like that.
And once in a while…only the best will do. 10 bit displays that reveal 1.07 billion colors. A 3D Precision LUT. Perfect calibration. You get the picture.
Boland is offering a terrific value on all 3 of our 17″ Pro Broadcast models.
Please don't delay as these prices are only good while supplies last!
LVB17
Great for Functional
Confidence Monitoring
The New Standard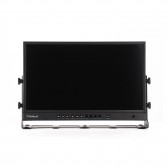 LVB17 – $1318
1920×1080
LED Backlight
3G SDI, HDMI, DVI, Composite, Component,Y/C
Safearea Markers, UMD Support, Picture In Picture
Color Temperature: 11000k, 9300k, 6500k, 5400k,3200k, User/Variable
1920x1080p(50/60/30psf/25psf/24psf/30/25/24),1920x1080i(50/60), 1280x720p(50/59.94/60), 480i(59.94),576i(50)
RS232, Ethernet
Stand Included; Rack Mount Available

PVB17
Perfect for Applications that demand
Quality Feature Sets
The New Standard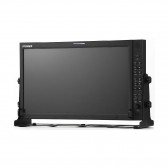 PVB17 – $1961
($499 savings!)
1920×1080
LED Backlight; Calibrated SMPTE 709
3G SDI, Dual Link, HDMI, DVI, Composite, Component,Y/C
Dual Waveform & Vector Scopes (monitor 2 signals simultaneously!)
16 Channel Audio with Meters and On-board speakers
Support for 4:4:4 and 2K Signal
Safearea Markers, UMD Support, Picture In Picture
Closed Caption Decoding
Color Temperature: 11000k, 9300k, 6500k, 5400k,3200k, User/Variable
1920x1080p(50/60/30psf/25psf/24psf/30/25/24),1920x1080i(50/60), 1280x720p(50/59.94/60), 480i(59.94),576i(50)
I.R., RS232, Ethernet
Stand Included; Rack Mount Available

BVB17
Advanced Color Accuracy.
10 bit LCD – 3D LUT
The New Standard
BVB17 – $2883
($867 savings!)
1920×1080
Advanced Color Engine that utilizes 3D LUT
LED Backlight; Calibrated SMPTE 709, 601, EBU, DCinema
3G SDI, Dual Link, HDMI, DVI, Composite, Component,Y/C
Dual Waveform & Vector Scopes (monitor 2 signals simultaneously!)
16 Channel Audio with Meters and On-board speakers
Support for 4:4:4 and 2K Signal
Safearea Markers, UMD Support, Picture In Picture
Closed Caption Decoding
Color Temperature: 11000k, 9300k, 6500k, 5400k,3200k, User/Variable
1920x1080p(50/60/30psf/25psf/24psf/30/25/24),1920x1080i(50/60), 1280x720p(50/59.94/60), 480i(59.94),576i(50)
I.R., RS232, Ethernet
Stand Included; Rack Mount Available